Skip to main content
In-house training for PFQ and PMQ
For five or more delegates, it is cost-effective to run an in-house classroom course.
Provide a training room on your own site and save on delegates' travel costs.
Tailor the course to your specific needs.
Supported with top-quality bound paperback Study Guides and online video podcasts.
Available anywhere in the UK.
Whatever mix of classroom, distance or blended learning meets your needs.
Phone us to discuss what might be most suitable.
"One of the most beneficial and enjoyable courses I have ever been on."
"Course above my expectations."  
"An excellent course and presenter."
"Very enjoyable and informative, keen to progress to the next level".
"Should have done this ten years ago".
"An excellent couple of days spent training .. just the morale boost I needed having lost my job only two days beforehand."
" Thank you once again for a fantastic course. I would recommend your APMP course without hesitation to my colleagues."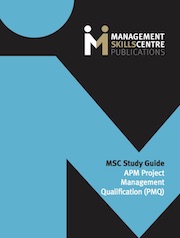 Contains 300 pages of material for four training days plus an examination workshop.
Accompanies 36 video podcasts for self-study.  Updated to 2017.
"Fantastic guide to the PMQ course." "Easy to follow." 
Available from Amazon for £37.50 -  click here.
______________________________________________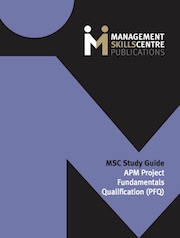 158 pages covering the whole PFQ syllabus.
Accompanies two-day courses.
Complemented by 23 video podcasts for self study.
"Easy to learn from." "Passed first time!  Would recommend."
Available from Amazon for £27.50 - click here.