Skip to main content
PFQ Classroom - SUSPENDED
Course Summary
This APM Project Fundamentals Qualification (PFQ) offers an insight into an exciting and challenging discipline.  The two-day course finishes with the one-hour, 60-question, multiple-choice examination taken online.
No prior knowledge or experience in project management is required for this certificate. It is designed for anyone looking to start a successful career in project management or those wanting to understand the principles of project management excellence.
The fee covers seven 90-minute training sessions, refreshments (including lunch each day), a copy of our 158-page MSC Study Guide, the APM examination fee, additional course material which includes copies of all slides used and 23 video podcasts.
Candidates will be taught the language of project management and the structure of a successful project. As well as acquiring a level of understanding needed to pass the examination, they will be able to take an active and effective part in a project team and make a positive contribution to delivery of a successful project.
Course Outline
The sessions will cover the principles of project management described in the APM syllabus.  After passing the examination,  delegates will understand the 10 Learning Outcomes:
project management and the operating environment
the project life cycle
the management structure by which projects operate
project management planning
project scope management
scheduling and resource management
risk management and issue management
project quality management
communication in the project environment
principles of leadership and teamwork
Further details such as the syllabus, candidate guidance notes and a sample paper may be found in the downloads on this website or from the APM web-site.
Course duration and venue
The course lasts for two full days.  Venue is:
London Westminster - Broadway House, SW1H 9NQ
Free Registration when Becoming a Member of the APM
Individuals who take the exam will be eligible for free registration when applying for membership to the Association. This offer is only available for six weeks after the exam (valid from the date on the results letter)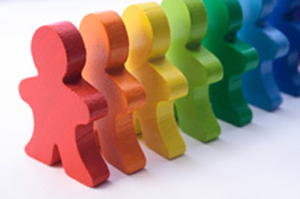 Fees
Registration is confirmed when:
either payment is received by cheque, bank transfer or card payment through Paypal,
or an official Purchase Order is received.
 Tel +44 (0) 1892 506872 :: Management Skills Centre |  2020  
   Course Dates
Cost: £649 (inc exam) +VAT
Duration: 2 days
Code: PFQCL